Presentations
This page contains presentations made at various events (co-)organised by EQAR. Their content is the responsibility of the respective author(s) and does not necessarily reflect the view of EQAR.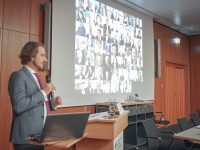 Members' Dialogue in Berlin - 2018
Download presentations, view photos and fill in our evaluation form
The 2018 Members' Dialogue was held in Berlin on 27-28 November, hosted by the Ministry of Education and Research (Bundesministerium für Bildung und Forschung (BMBF).
Speakers and presentations: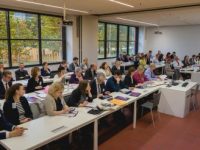 Members' Dialogue/EQUIP Focus Group in Prague - 2017
Download presentations and view photos.
The Members' Dialogue brings together EQAR Governmental Members, stakeholder organisations, permanent observers and statutory bodies to discuss recent policy developments in quality assurance. In 2017, exceptionally, because of the EQUIP Focus Group, not only EQAR members were invited, but also all EHEA countries that were not yet EQAR member.
The event was held in Prague at the Faculty of Architecture of the Czech Technical University on 19-20 October, hosted by the Czech Ministry of Education, Youth and Sports.
Key note:
Other:
EQUIP Study Results: