Past events
This page contains information about and presentations made at various events (co-)organised by EQAR. Their content is the responsibility of the respective author(s) and does not necessarily reflect the view of EQAR.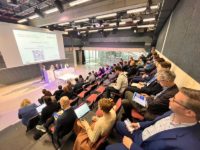 Members' Dialogue, Prague - December 2022
"Back to the Future" - How to embrace current and future trends without losing sight of our aims
Read more
Find out more about our Members' Dialogue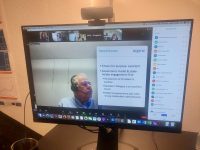 Members' Dialogue, online - February 2022
Topics: EQAR's external evaluation, QA of alternative pro-viders & inclusion of micro-credential providers in DEQAR
Read more
Find out more about the topics of the Members' Dialogue:

Presentations held at the Members' Dialogue: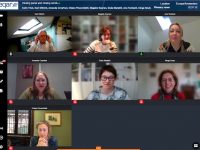 DEQAR CONNECT Conference, online - December 2021
From Data to Policy - Linking QA and Recognition
Read more
The online conference "From Data to Policy – Linking Quality Assurance and Recognition", held on 6-7 December, was an event for the Bologna working structures on QA and recognition. The conference  gathered around 140 representatives of ministries of education, quality assurance agencies, ENIC NARICs and experts on higher educational policies from across the European Higher Educational Area.
The event featured presentations, posters and panel discussions by and with experts and stakeholders on the state of play of databases in higher education, the creation of interoperability between databases, the integration of DEQAR in recognition workflows and possibilities of using and merging DEQAR data for policy-making at national and European level.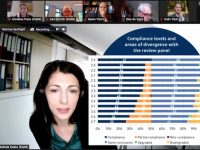 Webinar on ESG Compliance (challenges & lessons learned) - October 2021
Check out the agenda and the recording of the webinar
Read more
On 6 October 2021, more than 110 people joined our webinar "ESG Compliance: The Challenges and Lessons Learned from EQAR's Registration Process".
Experts in external QA discussed the findings of the report "Analysis of RC Decisions".
Click here to go to our webpage with the recording of our webinar
10:00
Welcome by Karl Dittrich – EQAR President
10:10
Analysis of Register Committee Decisions – main findings:


What are the typical pitfalls in the agencies compliance with the ESG 2015?
Which activities are covered (or not covered) by the EQAR-registration?
What are the major substantive changes reported by agencies in their activities? What do these results show?

Presentation of results: Melinda Szabo and Aleksandra Zhivkovikj
Chaired by Beate Treml, Register Committee Vice-Chair


10:45
Reactions to findings – Chaired by Karl Dittrich
Discussants: Pieter-Jan Van de Velde, Kateryna Suprun, Heli Mattisen, Jakub Grodecki and Goran Đaković
11:30
Final Conclusions – Colin Tück
Lessons that we can take forward on the EQAR registration process and ESG compliance.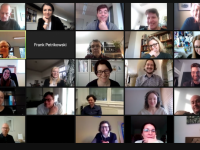 Members' Dialogue, online - January 2021
Download presentations and read news-item
Read more
The EQAR Members' Dialogue (MD) was held online on 14 and 15 January 2021. The MD revolved around the self-evaluation process that EQAR is currently undergoing. Results of several surveys (among EHEA governments, stakeholders and QA agencies) were shared and discussed as well as how to tackle the proposed areas for improvement and possible future directions.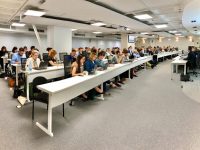 DEQAR Conference / Members' Dialogue in Madrid - October 2019
Download presentations and view photos
Read more
The DEQAR Conference / 2019 Members' Dialogue was held in Madrid on 7-8 October, hosted by the Universidad Carlos III de Madrid (UC3M), thanks to the Crue Universidades Españolas.
Speakers and presentations: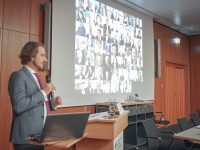 Members' Dialogue in Berlin - November 2018
Download presentations and view photos
Read more
The 2018 Members' Dialogue was held in Berlin on 27-28 November, hosted by the Ministry of Education and Research (Bundesministerium für Bildung und Forschung (BMBF).
Speakers and presentations: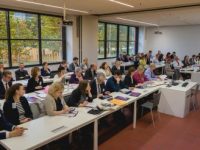 Members' Dialogue/EQUIP Focus Group in Prague - 2017
Download presentations and view photos.
Read more
The Members' Dialogue brings together EQAR Governmental Members, stakeholder organisations, permanent observers and statutory bodies to discuss recent policy developments in quality assurance. In 2017, exceptionally, because of the EQUIP Focus Group, not only EQAR members were invited, but also all EHEA countries that were not yet EQAR member.
The event was held in Prague at the Faculty of Architecture of the Czech Technical University on 19-20 October, hosted by the Czech Ministry of Education, Youth and Sports.
Key note:
Other:
EQUIP Study Results:
---