10 Years of Promoting Trust and Recognition
10 Years of Promoting Trust and Recognition
The first edition of the Standards and Guidelines for Quality Assurance in the EHEA (ESG) was adopted in 2005. Already then, both the authors and European ministers of education saw a need for an official European Register to complement the agreed standards, to show clearly who plays by the newly agreed rules.
It took another two years to negotiate the details of how that Register should be organised, but Ministers gave green light and approved a model at the next Bologna Ministerial Conference, in London 2007.
The cornerstone of the agreed model was an independent European Register Committee, gathering experts from all different stakeholder backgrounds, that judges on compliance with the standards. To guarantee the Committee's independence, a new, independent organisation was founded by the main European stakeholder organisations – ENQA, ESU, EUA and EURASHE – to manage the Register.
When EQAR was thus founded in 2008, all those involved certainly knew of the vital role and potential of that undertaking. But we probably all had different expectations – or were just curious – how exactly everything would unfold in practice.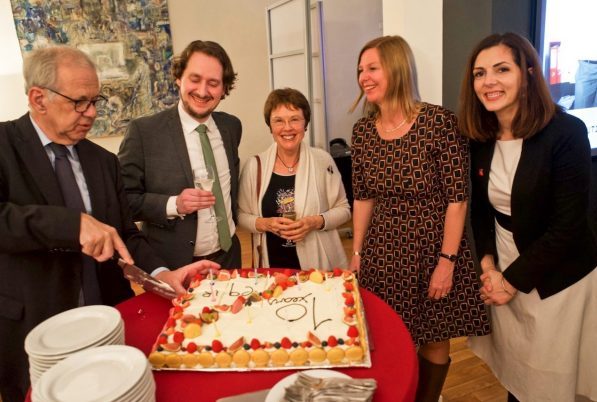 EQAR anniversary reception on 5 March 2018
A little more than 10 years later, we can see that EQAR has become a pillar of the EHEA. The growth in EQAR's governmental membership over the years is testament to the broad buy-in across the EHEA, now covering 85% of the EHEA countries, including all but one EU country.
Similarly, we have experienced a keen interest from quality assurance agencies across the whole EHEA (and, in few cases, beyond) to demonstrate their compliance with European standards through registration on EQAR.
EQAR Registration has become a clear and reliable quality mark for trustworthy and professional quality assurance agencies. It is used not only to recognise agencies for cross-border operations in different legal frameworks (currently 15 EHEA countries), but also in calls for tender and to inform recognition decisions.
The first Register Committee had a challenging task, to find its place and to explain its decisions, especially when tough. It did respond to the need for transparency, in particular by deciding to make public all its decisions in full since 2013. Many Committee members have followed their path since, taking further steps to consolidate its interpretation of the ESG and make it transparent. In its journey, the Register Committee could benefit greatly from the wisdom and expertise of its chairpersons, Bryan Mac Mahon, Kjell Frønsdal, Eric Froment and the incumbent President, Karl Dittrich.
Four milestones deserve special attention when looking back at 10 years of EQAR:
A first major challenge was the external evaluation in 2010/11, in line with the ministers request in 2007. Even if at a relatively early stage, the evaluation gave us thoughtful and encouraging feedback, turning it into a very fruitful exercise that helped EQAR establish its role in the EHEA. It also paved the way to making all Register Committee decisions public in full.
Another important challenge was to demonstrate to ministers that – having an agreed set of standards with the ESG and EQAR operating successfully for a while already – the time was ripe for better recognising cross-border quality assurance within the EHEA's obligatory external quality assurance frameworks. This is reflected in the commitments Ministers made in their 2012 Bucharest Communiqué and 2015 Yerevan Communiqué. In particular the European Approach for Quality Assurance of Joint Programmes, aimed at reducing bureaucratic burden, was a challenging undertaking to which EQAR could contribute.
In mid-2017, on the eve of EQAR's 10th anniversary, an important change to its organisational structure was implemented, also taking up a key recommendation that resulted from the 2010/11 evaluation. Replacing the rotating presidency of the Executive Board and the separate chairperson of the Register Committee, EQAR is now led by one President, elected by the General Assembly – a change that enhanced coherence internally and boosted external visibility.
Finally, marking the 10th anniversary of EQAR, the launch of the new Database of External Quality Assurance Results (DEQAR) could not have been more timely. After 10 years, we brought EQAR one level further: providing information not only on agencies, but also on quality assured higher education institutions or programmes in Europe. In other words, information that is also directly relevant to students, academics and leaders in higher education, recognition officers, as well as the higher education community and society at large.
I wish to use this opportunity to thank my fellow staff in the Secretariat, all Register Committee, Executive Board and Appeals Committee members involved over the years, EQAR's members, partners and everyone else who was part of this journey, for the wonderful cooperation and their contribution to EQAR's success.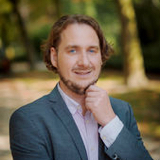 Colin Tück (Director)