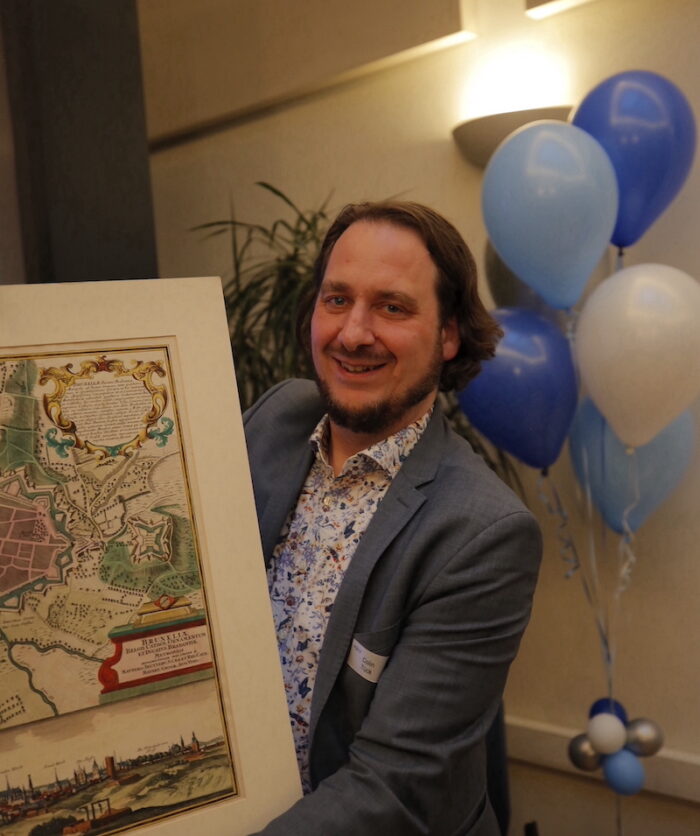 Colin: the end of an era
Not only have we had 15 years of EQAR, but also 15 years of Colin Tück. While EQAR will continue, hopefully, to 20, 25 and eventually 50 years, Colin's years as EQAR Director will no longer increase. Colin officially stopped working for EQAR at the end of April (even though he will still make an appearance in Stockholm at the General Assembly).
We would like to thank Colin from the bottom of our heart for his dedication, his visionary thinking, his admirable work ethic, for never being afraid of extra work, to change, move forward, dive deep and last but not least, for his companionship during the last 15 years.
Some of us had the opportunity to say goodbye to Colin at the Anniversary and Farewell Reception in Brussels on 4 April. Around 50 people gathered at the reception, mostly representatives from the various (local) stakeholder organisations, in addition to several EQAR alumni and acquaintances. All in all, it was a lovely mix of "old" and "new" EQAR enthusiasts!
It was an evening of reminiscing, laughter, an occasional tear (hastily brushed away), raised glasses and several speeches, each focusing on a different topic: the exciting EQAR journey from its founding, Colin; the heart and soul of EQAR since its inception and Karl; EQAR's first President. Read more about the anniversary, including EQAR highlights, here.
As Karl Dittrich said in his speech: "Colin, Director since the start of EQAR has been – without offending anybody – the most important person EQAR has had. Colin was everywhere where EQAR had to be or should be and maybe even where it shouldn't have been – and has thus been the face of EQAR".
Colin Tück commented on his time in EQAR: "I look back extremely thankfully to the 15 exciting years with EQAR. Thankful to the EQAR members' support and all the dedicated colleagues who served on the Register Committee, Board and other committees – it was a pleasure to make EQAR successful together. But most importantly, my extraordinary thanks go to the EQAR staff – I could always rely on your dedication and professionalism, it was a real joy to lead such a great team."