Microcredentials linked to the Bologna Key Commitments (Microbol)
The MICROBOL project supported ministries and stakeholders in exploring, within the Bologna Process, whether and how the existing Bologna tools can be used and/or need to be adapted to be applicable to microcredentials. EQAR was an associate partner of this Erasmus+-funded project, coordinated by the Flemish Ministry of Education and Training.
Increased access to education for all learners
The project was linked to the aims of the new Erasmus+ Programme and the European Higher Education Area (EHEA) to increase access to continuous learning for all learners, regardless of age or experience. These learners include regular higher education students, but also all those wanting to improve their knowledge, skills and competences.
To fill the gap between formal education leading to classic degrees and the fast-changing knowledge-development and labour market needs, there is the need to create new flexible ways of learning and teaching such as short learning programmes and micro-credentials. These can be offered through formal or informal education and delivered through online or face-to-face courses.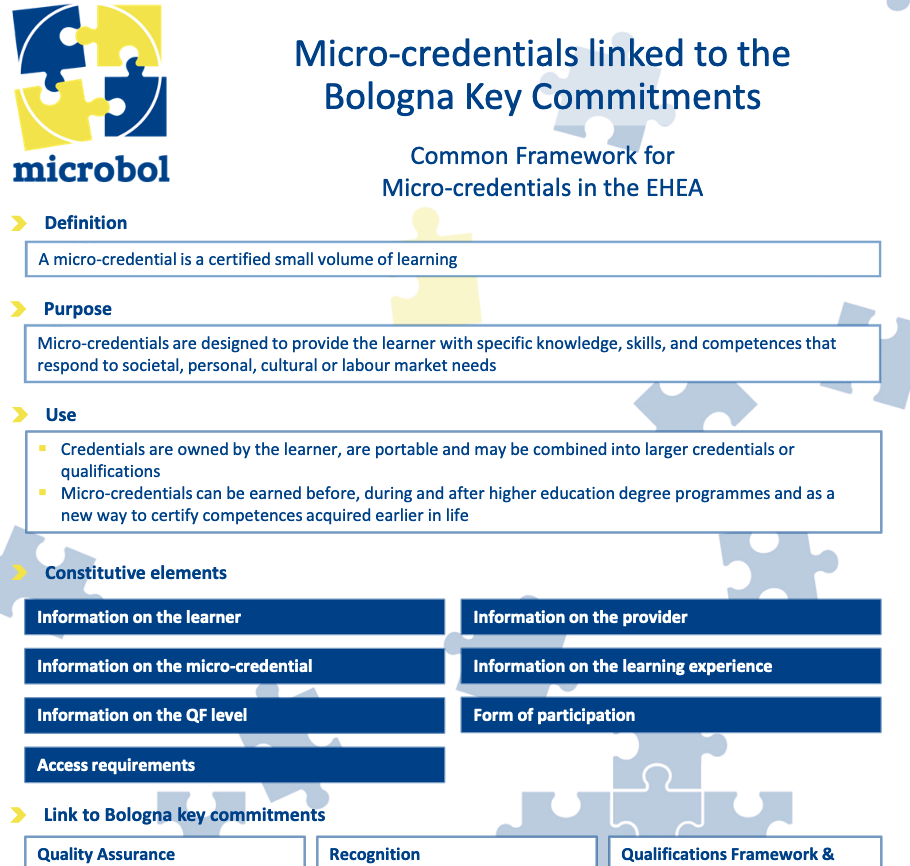 Common framework for micro-credentials (click here to go to the framework page)
More about the Microbol project