DEQAR CONNECT Kick-off webinar for QA agencies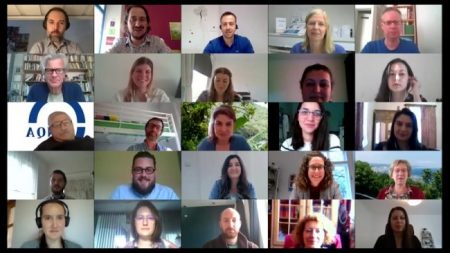 DEQAR CONNECT Kick-off webinar for QA agencies
The first DEQAR CONNECT event took place on 11 May in the form of a webinar. After having to postpone the originally planned workshop in Croatia because of COVID-19, we decided to start the project with a webinar for all participating quality assurance agencies (QAAs).
The idea was to get to know one another, to show the agencies the structure, back-end and workflow of the database as well as an overview of the project (see presentation here), and lastly to make an inventory of the (technical) needs of the agencies for the data submission.
All 17 QAA project partners attended the webinar, with a total of 41 participants. Peer support being a key ingredient for the effective transfer of knowledge, QAAs with DEQAR experience were included in the project as helper experts for the newcomer agencies. In the coming weeks, they will be teamed up according to needs and geographical location.
While agencies are eager to join in and start uploading their own reports in the DEQAR database, EQAR is eager to expand DEQAR coverage to new countries and to thus back the EHEA key commitments to support quality assurance & recognition inside the EHEA.
---
Feedback on virtual white-board at end of DEQAR CONNECT kick-off webinar: