Register Committee meets in Brussels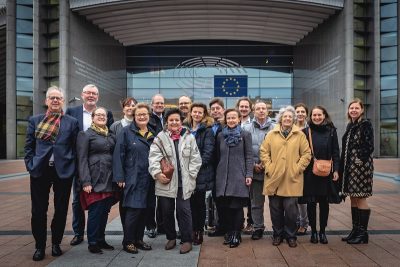 Register Committee meets in Brussels
5-6 December: the 22nd Register Committee was held in Brussels at the EQAR offices. The Committee admitted one new agency to the Register and approved one renewal application:
AIC – Academic Information Centre (Latvia)
NOKUT – Norwegian Agency for Quality Assurance in Education (renewal application)
The Register Committee also decided to, exceptionally, convene three times next year, in order to cope more efficiently with the increased amount of applications coming up in 2019.
During a brief joint session of the Executive Board (EB) and the Register Committee (RC), EB and RC members discussed updates to the Code of Conduct and took note of important updates, including on DEQAR and the Bologna peer support mechanism in regard to Quality Assurance.
At the end of the meeting a focus group was organised on ENQA-coordinated external reviews in the presence of the ENQA reviews manager. In the context of ENQA's preparations on their own external evaluation on agency reviews, ENQA wished to receive feedback from the Register Committee, being the key user of the agency review reports.
See all QAAs listed on the Register