Outcomes Register Committee meeting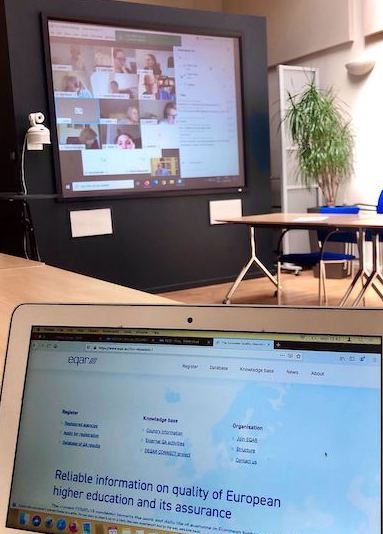 Outcomes Register Committee meeting
The second Register Committee meeting of this year took place on 22 June, once again online. Although we had hoped for and were looking forward to having our usual live (and lively) discussions on ESG compliance, the time was not there yet. Thanks to thorough preparations and (by now) extensive online meeting experience, participants had fruitful discussions.
The Committee came to the conclusion that the following agencies work according to the Standards and Guidelines for Quality Assurance in the EHEA (ESG), all of them renewals of registration:
The full decisions of the Register Committee can be found here. The Committee also finalised discussions on the "Policy on the Use and Interpretation of the ESG", which will now be put forward to the General Assembly for feedback. Two representatives were appointed on the self-evaluation group for the self-evaluation (and external evaluation) of EQAR, which will start later this year.  The third and last Register Committee meeting of 2020 will take place on 2-3 November.
DEQAR is our Database of External Quality Assurance Results. All EQAR-registered agencies have the right to enter their reports and decisions in our database. More about DEQAR: