ENIC NARIC webinar DEQAR CONNECT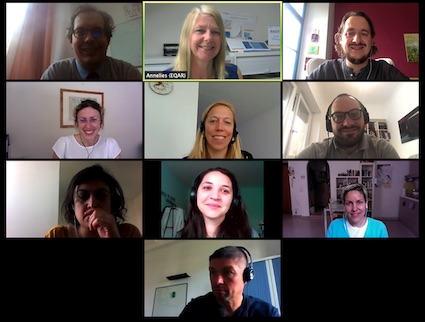 ENIC NARIC webinar DEQAR CONNECT
Our second DEQAR CONNECT event, once again a webinar, took place on 18 May. This time our ENIC NARIC project partners CIMEA, Nuffic, France Éducation Internationale (formerly CIEP) and CNRED were present to discuss and exchange information on how to to use DEQAR data directly in the recognition workflow and digital credentialing.
After an introduction by EQAR on the structure, back-end and workflow of the database (see presentation here), each partner gave an overview of their own digital platform/system and on their ideas where the DEQAR API would be best put to use and how.
It was fascinating to have a look in the different "kitchens" of the four ENIC NARIC partners and see the differences, but also the similarities in their digital platforms/systems, their workflows and ways to deal with GDPR compliance.
In the weeks ahead we will gather further feedback on what our colleagues might need for the integration of DEQAR in their systems. We hope to have a proper workshop later this year, depending on the COVID-19 developments, where the ENIC NARICs can showcase good practices and further exchange experiences.