EQAR General Assembly in Riga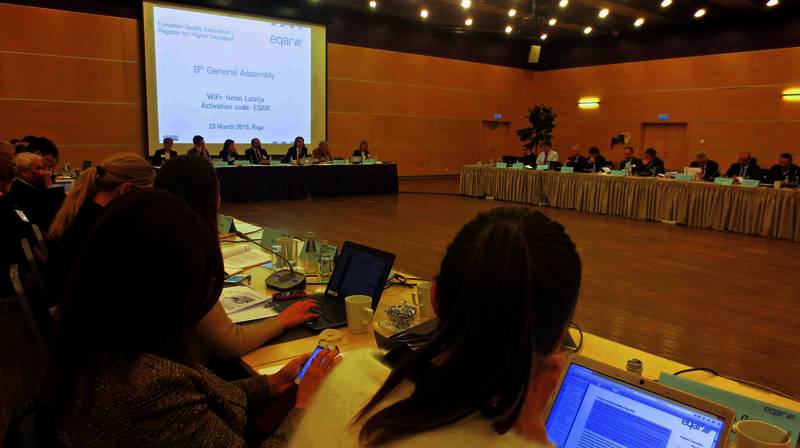 EQAR General Assembly in Riga
The General Assembly reviewed and adopted the Message to the Yerevan Ministerial Conference which highlights some of EQAR's activities as well as the main developments in cross-border quality assurance since the last ministerial meeting in 2012 (Bucharest) and offers a number of recommendations for the Yerevan Communiqué.
Members of the GA took note of the "Use and Interpretation of the ESG", a policy document prepared by the Register Committee, based on the current "Practices and Interpretations". Likewise linked to the revised ESG, the General Assembly considered a number of amendments to the "Procedures for Applications" and approved to extend the current term of the Register Committee by one year to ensure a smooth and stable transition to the revised ESG. These documents will be published after the Yerevan Ministerial Conference in May.
The Annual Report 2014, including the Report of the Register Committee, was presented to the General Assembly and will be published shortly.