ESG Compliance: The Challenges and Lessons Learned from EQAR's Registration Process (webinar)
6 October 2021 (10:00 CEST)
Agenda & Speakers
10:00
Welcome by Karl Dittrich – EQAR President
10:10
Analysis of Register Committee Decisions – main findings:


What are the typical pitfalls in the agencies compliance with the ESG 2015?
Which activities are covered (or not covered) by the EQAR-registration?
What are the major substantive changes reported by agencies in their activities? What do these results show?

Presentation of results: Melinda Szabo and Aleksandra Zhivkovikj
Chaired by Beate Treml, Register Committee Vice-Chair


10:45
Reactions to findings – Chaired by Karl Dittrich
Discussants: Pieter-Jan Van de Velde, Kateryna Suprun, Heli Mattisen, Jakub Grodecki and Goran Đaković
11:30
Final Conclusions – Colin Tück
Lessons that we can take forward on the EQAR registration process and ESG compliance.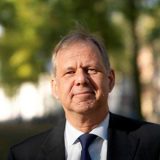 Karl Dittrich
Read more
Karl Dittrich has been the Executive Chairman, ad interim, of the Open University (Netherlands) since June 2020. He is former Chair of the Association of Universities in the Netherlands (VSNU), a position from which he retired in 2017.
He started his career as a political science researcher and lecturer in Leiden, Florence and Maastricht. He chaired the Executive Board of the University of Maastricht from the 1990s until the early 2000s.
Karl Dittrich was the inaugural chairman of the Dutch-Flemish Accreditation Organisation (NVAO) from 2005 to 2012. In that capacity, he also held functions on the ENQA Board and in the European Consortium for Accreditation (ECA). As VSNU Chairman, Dittrich has also sat on the Council of EUA.
Goran Dakovic
Read more
Goran Dakovic is a Reviews Manager at the European Association for Quality Assurance in Higher Education (ENQA), where he manages the external reviews of quality assurance agencies against the Standards and Guidelines for Quality Assurance in the European Higher Education Area (ESG).
Prior to this position, he worked as a Policy & Project Officer for the Institutional Development Unit at the European University Association (EUA), where he focused on areas such as quality assurance, learning & teaching and recognition of qualifications and of prior learning. During his work at EUA, Goran was also involved with the Institutional Evaluation Programme (IEP), where he worked mostly on system reviews of higher education sectors.
Before joining ENQA and EUA, Goran held the position of Head of Research Unit at the International School for Social and Business Studies in Slovenia. He has also served as an external assessor of applications for the "HR Excellence in Research Award" since 2015.
Goran holds a bachelor's degree in Human Resource Management from the University of Ljubljana in Slovenia and a master's degree in Public Policies from the University of Twente in the Netherlands.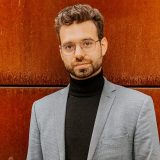 Jakub Grodecki
Vice President, European Students' Union
Read more
Jakub Grodecki currently serves as Vice President of the European Students' Union (ESU). His primary foci within the organisation are higher education policies of the European Union, quality of higher education, implementation of Bologna Process commitments and digitalisation in higher education.
He is also a member of the Advisory Council on Youth in the Council of Europe and of the EQAR Executive Board.
Previously, he worked as a Quality Assurance expert of the Polish Accreditation Committee (PKA) and the ESU QA Pool of Experts.
He has an academic background in Mechanical Engineering (B.Eng) and Management and Production Engineering (MSc) done at the University of Science and Technology (AGH) in Kraków.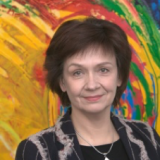 Heli Mattisen
Read more
Heli Mattisen (PhD) has been the Director of the Estonian Quality Agency for Higher and Vocational Education (EKKA) since 2009. She has participated in all stages of educational reforms in Estonia – developing strategic plans, building up legislative frameworks and putting the plans into practice. She initiated new developments in external quality assurance system in higher education and vocational education and training in Estonia.
Heli also has vast international experience. She has supported the elaboration of the state regulation for quality assurance agencies, as well as the methodology for external assessments in Moldova, Azerbaijan, Ukraine, Tajikistan, Georgia. She has been involved in external reviews as expert in different countries, e.g. Germany, Lithuania, Latvia, Kazakhstan, Azerbaijan, Austria, Russia.
Prior to launching EKKA, Heli worked for 20 years at Tallinn University (as professor, head of department, dean, vice rector), where she gained practical experience in change management by establishing a new university as a result of a merging process of different institutions. She was also in charge of Bologna reform and coordinated the implementation of learning outcome based curricula and quality management system at the university level.
Parallel to her every-day job, Heli has been involved in different strategic initiatives in the area of education: she was in charge of the Estonian Teacher Education Strategy and belonged to the steering group of the Estonian Lifelong Learning Strategy 2020 and Education Strategy 2035 as well as to the drafting group of the new Estonian Higher Education Act.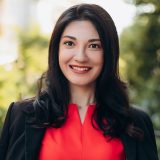 Kateryna Suprun
State Expert on Digital Transformation at the Ministry of Education and Science of Ukraine
Read more
Kateryna Suprun is a State Expert on Digital Transformation at the Ministry of Education and Science of Ukraine. During 2019-2020 she represented Ukraine as a co-chair in the Bologna Process and served as a member of the Drafting Committee for the 2020 Rome Ministerial Communiqué. She also contributed to the introduction of the performance-based funding formula at Ukrainian universities and the launch of the World Bank project 'Ukraine Improving Higher Education for Results Project'. Prior to joining the Ministry of Education and Science of Ukraine, Kateryna analyzed quality assurance of Erasmus Mundus Joint Master programmes at Erasmus Mundus Association and supported institutionalization of ESG 2015 in Ukraine as a member of the National Student Expert Association for Quality Assurance in Education. She received an MSc as part of the Erasmus Mundus Joint Masters Programme in Research and Innovation in Higher Education (MARIHE) from Osnabrück University of Applied Sciences in Germany and Danube University Krems in Austria.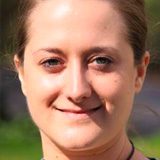 Beate Treml
Vice-Chair Register Committee, EQAR
Read more
Beate Treml has been working at the OeAD, Austria's Agency for Education and Internationalisation, Bologna Service Office since May 2019, supporting Austrian HEIs in implementing the Bologna Process. In addition, she has been active as an independent consultant on higher education policy and trainer in students' organisations' capacity building in Austria and internationally since 2014.
Beate was involved in student representation on the local, national and European level, mainly working on issues of quality assurance and enhancement. She served as the International Officer of the Austrian Students Union (ÖH) in 2014/15 and as a member of the Steering Committee of the European Students' Union's (ESU) Students Experts' Pool on Quality Assurance in 2015 and 2016.
From 2011 to 2016 she was a member of the General Meeting and the Governing Committee of AQ Austria.
Beate has contributed to research on QA from a student perspective that was presented in conferences such as the European Quality Assurance Forum (EQAF) and the EAIR Forum.
She is a Master student in Interdisciplinary Gender Studies at the University of Graz, Austria, from which she received her BA in Economics in 2010.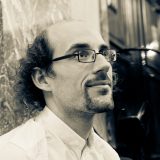 Pieter-Jan Van de Velde
Read more
Pieter-Jan Van de Velde is Fund Manager of Trividend, an impact investment fund.
He has extensive experience in external quality assurance. He acted as review secretary for external reviews of higher education programmes in Flanders for VLIR and VLUHR (2005-2015).
He has been a member of the ENQA Pool of Reviewers since 2014. He has participated as secretary and panel member of seven ENQA coordinated Review and two NASM coordinated reviews.
He is former Board Member of Ghent University and currently Board Member of the Interactie-Academie, a non-profit further education institution.