General Assembly discussed new targeted review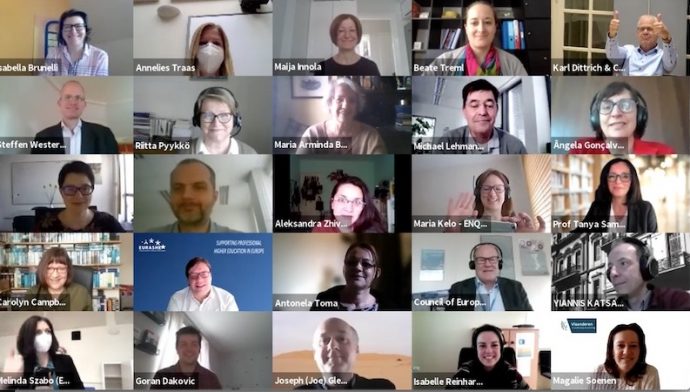 General Assembly discussed new targeted review
EQAR members convened for the 17th General Assembly (GA) in the afternoon of 16 April 2021. The online meeting was organised back to back with the BFUG meeting, held on 15-16 April, as has been the longstanding tradition.
The Portuguese Minister of Science, Technology and Higher Education, Manuel Heitor, opened the General Assembly stressing the importance of facilitating and simplifying the processes for the accreditation of joint degrees, while preserving the national systems and keeping in line with national legislation.
Thematic session
Melinda Szabó presented an analysis of Register Committee decisions. View the presentation here
Core business
Yearly recurring agenda items such as the annual accounts, the budget, the work plan and the annual report were presented by the Board and considered and approved by the General Assembly.
Special topics
Other issues under consideration included the Self-Evaluation Report and a Targeted Approach to Third and Further Agency Review. Members commended the Self-Evaluation Report, which they considered honest, realistic and well-executed. Feedback on the targeted review was positive, with members being appreciative of the enhancement-led aspect of the exercise. Members welcomed that the targeted reviews reflect the specific situation of each agency, but underlined that all ESG standards will remain binding for all agencies at all times and that a full, holistic decision will be taken after a targeted review.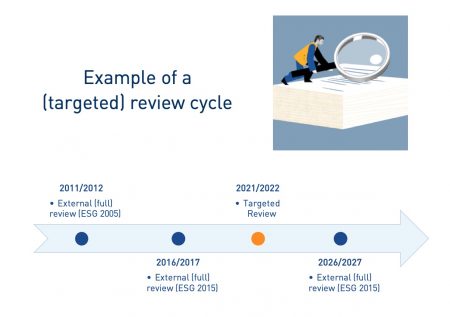 Click here to view the Proposal for a Targeted Review (PDF)
Elections
Register Committee
The GA approved the nominations of the Register Committee, which included nine re-nominations and one new one, Aleksandar Šušnjar. Alexander was nominated by ESU and will replace Andrea Blättler (as of July 2021), who served on the Register Committee since 2013.
Executive Board
Jakub Grodecki was by-elected on the Executive Board, to replace Gohar Hovhannisyan, who resigned in January, for the EB's remaining term until the GA of 2022.
Appeals Committee
The GA elected Pedro Teixeira as member of the Appeals Committee, to replace Gemma Rauret who resigned last year, for the remaining term until the GA of 2023.
Observers on the Register Committee
The GA elected Cyprus and Slovenia as observers on the Register Committee, replacing Greece and the Czech Republic as of July 2021, for a two-year mandate.