Call for Proposals for posters & research papers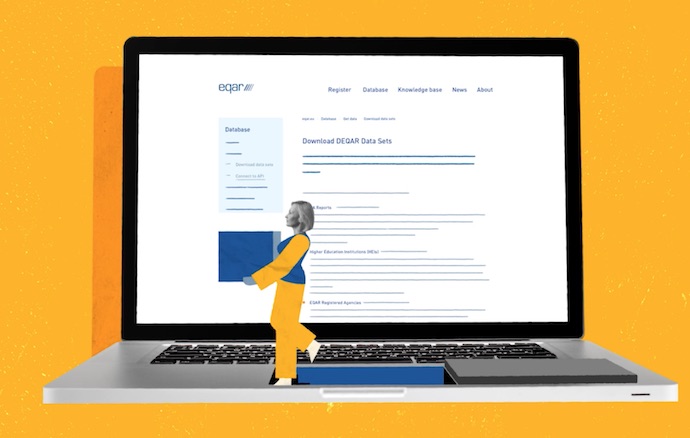 Call for Proposals for posters & research papers
In the framework of the DEQAR CONNECT project, EQAR invites scholars, practitioners and students to submit research proposals that draw on DEQAR data.
The aim is to offer policymakers knowledge that will support better informed approaches in higher education and enrich the understanding about the dynamic and vivid higher educational landscape in the EHEA.
Selected authors will be invited to present their work in a poster or paper session at the DEQAR CONNECT Conference for the Bologna working structures on QA and recognition "From Data to Policy – Linking Quality Assurance and Recognition" on 6-7 December. This event will gather representatives of ministries of education, quality assurance agencies, ENIC-NARICs and experts on higher educational policies from across the European Higher Educational Area.
Delve into DEQAR, explore, analyse and submit your proposal by 5 October 2021 (new extended deadline)!
How and what
Click here to find out everything you need to know:
the full Call for Proposals for posters & research papers;
the online form for submitting your proposal;
more about the DEQAR CONNECT project as well as the Conference.
Background
The Database of External Quality Assurance Results (DEQAR) was established in 2018 with the aim of collecting all external quality assurance reports and decisions performed by EQAR-registered agencies in line with the ESG, in order to make these available to various user groups. Since the launch over 65 000 reports have been uploaded in DEQAR, with ever more registered agencies participating (42 out of the 50 registered agencies).
Other useful links