Speakers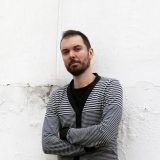 József Bóné
Database Developer, DEQAR
József Gábor Bóné is the developer of the DEQAR backend (database + API) and administrative interface. Besides his freelancing career he is working in an archive in Budapest as the head of their IT department developing their own archival management system and archival catalog as well as overseeing digital preservation. He is an enthusiastic Python programmer and a React front-end developer.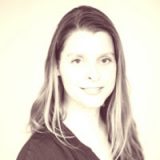 Carlijn Braam
Researcher at Dutch private research organisation
Carlijn Braam studied Slavic Languages ​​and Cultures and Dutch at Leiden University. Carlijn works for a private research institute called ResearchNed. At ResearchNed, Carlijn does research in the field of educational innovations, alternative forms of internationalisation and the determination of the study load in higher education. Carlijn is currently working on, among other things, a study into the effects of policy measures in secondary vocational education.
Carmela Calés
Vice-Rector for Internationalization, Autonomous University of Madrid
Full Professor of Biochemistry and Molecular Biology at the School of Medicine of the Autonomous University of Madrid, Carmela Calés currently holds the position of Vice-Rector for Internationalization and heads a research group on stem cells for the study of hematological malignancies at the "Alberto Sols" Biomedical Research Institute.
From 2010 to 2017, she was the Director of the Unit of Scientific Culture at the Universidad Autónoma de Madrid. She has also held the positions of Vice-Dean for Research of the School of Medicine (1999-2001) of the UAM, and Vice-Director Institute of Biomedical Investigation of the IIB-CSIC/UAM (2001-2003).
She has been granted two post-doctoral scholarships. An EMBO fellowship at the Institute of Cancer Research of London, U.K., to work on "Biochemical regulation of p21-ras" in Dr. Alan Hall's laboratory, and a postdoctoral fellowship at the IIBAS of Madrid, Spain, to work on the "Characterisation of rap-2 proteins" at the laboratory of Dr. Juan Carlos Lacal.
She has authored or co-authored about 50 scientific articles in relevant academic publications, 30 of them in journals indexed in the first quartile. Furthermore, she has supervised over 20 MSc and PhD dissertations.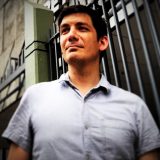 Anthony Camilleri
Senior Consultant, Knowledge Innovation Centre
Mr. Camilleri is a tertiary education policy consultant and senior consultant at the Knowledge Innovation Centre.  He currently works on topics related to Quality Assurance of Higher and Vocational Education as well as quality and innovation processes. In Quality Assurance, Mr. Camilleri led the creation of ISO 21001 – Educational Organisation Management Systems and also consults QA agencies on reviewer training and issues linked to e-learning. Currently he is leading interoperability work on the new Europass.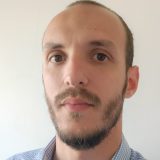 Nathan Carvalho
PhD student, Aveiro University
PhD student in public policies at Aveiro University and Center for Research in Higher Education Policies (CIPES), both in Portugal. I have experience in public policies and quality assurance at national and international level. My current research project is related with Cross-border Higher Education and the challenges regarding quality assurance policies and processes at European level.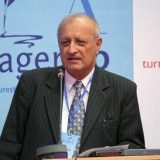 Radu Damien
Professor, Technical University of Civil Engineering of Bucharest
Studies:
Technical University of Civil Engineering of Bucharest (UTCB) – ENGINEER DIPLOMA (1966); University of Iowa, Iowa City, U.S.A. – MASTER OF SCIENCE (1972); DOCTORAL DIPLOMA, UTCB.
Professional and Academic Career:
1966 –1970 – projects engineer;
1970 – present, at UTCB: at present university professor; Emeritus professor
RESEARCH: Hydraulics, Fluid mechanics, contractor/coordinator of 4 National grants; International grant – contractor for UTCB; DAAD SCHOLARSHIP – Germany; DOCTORAL THESES ADVISER;
PUBLICATIONS: 11 books; 78 reports and publications; co-editor of 8 books (7 in Romania, 1 Council of Europe HE series);
LEADERSHIP of EDUCATIONAL PROJECTS: contractor and/or coordinator:
4 TEMPUS; 10 STRATEGIC co-funded by EU;
Managerial Activity and Responsibilities:
1990 – 2000 – VICE-RECTOR of UTCB; 2000 – 2008 – DEAN of Faculty of Building Services Engineering;
2001 –2005 – STATE SECRETARY at the Ministry of National Education, ROMANIA;
1993 –2001; 2005 – 2006 – MEMBER OF THE COMMISSION FOR ENGINEERING SCIENCES OF THE NATIONAL COUNCIL FOR ACADEMIC EVALUATION AND ACCREDITATION
2005 –2013 – MEMBER OF THE EXECUTIVE BUREAU, DIRECTOR OF THE DEPARTAMENT OF QUALITY EVALUATION, ROMANIAN AGENCY FOR QUALITY ASSURANCE IN HIGHER EDUCATION (ARACIS); 2009 -2013 MEMBER OF ENQA BOARD
2014 – PRESENT – DIRECTOR, INTERNATIONAL RELATIONS, PROJECTS AND COOPERATION (ARACIS)
2001 – 2010 – MEMBER OF THE BUREAU, VICE-CHAIR AND CHAIR (2007-2010) OF THE STEERING COMMITTEE OF HIGHER EDUCATION AND RESEARCH (CDESR), COUNCIL OF EUROPE;
2012 – 2015 – MEMBER OF THE COUNCIL FOR ACADEMIC TITLES, DIPLOMAS AND CERTIFICATES OF THE MINISTRY OF NATIONAL EDUCATION;
FULL MEMBER – ACADEMY OF SCIENTISTS OF ROMANIA (AOSR); Association of Building Services Engineers;
Other international quality assurance activity: International Evaluator of C.T.I. (Commission des Titres d'Ingenieur), France; BOLOGNA promoter 2004 – 2009, member of the ERASMUS MUNDUS Selection Board – 2011, 2012; 2001 – 2004 ŞI 2013 – 2016: representing the Ministry of National Education in the BFUG;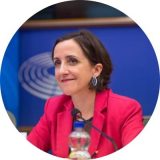 Vanessa Debiais-Sainton
Head of the Unit, European Commission
Vanessa Debiais-Sainton is Head of the Unit in charge of Higher Education policies and programme at the European Commission's Directorate General for Education, Youth, Sport and Culture. The unit is the lead service for European policies on reform and modernisation of higher education, the new European Universities initiative, automatic mutual recognition of higher education qualifications, the creation of the EU student card, and the higher education strand of Erasmus+. In previous posts in the European Commission, Vanessa has worked in DG Research and Innovation. Before moving to the European Commission in 2006, Vanessa spent eight years working for several petroleum and chemical companies.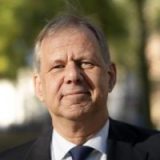 Karl Dittrich
Karl Dittrich is fomer Chair of the Association of Universities in the Netherlands (VSNU), a position from which he retired in 2017.
He started his career as a political science researcher and lecturer in Leiden, Florence and Maastricht. He chaired the Executive Board of the University of Maastricht from the 1990s until the early 2000s.
Karl Dittrich was the inaugural chairman of the Dutch-Flemish Accreditation Organisation (NVAO) from 2005 to 2012. In that capacity, he also held functions on the ENQA Board and in the European Consortium for Accreditation (ECA). As VSNU Chairman, Dittrich has also sat on the Council of EUA.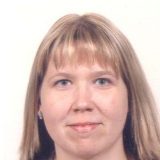 Klara Engels-Perenyi
Policy Officer, European Commission
Klara Engels-Perenyi is Policy Officer at the European Commission. In the higher education policy unit of the Directorate-General for Education and Culture Klara is responsible for the Bologna Process and for the policy areas quality assurance and the European Credit Transfer and Accumulation System (ECTS).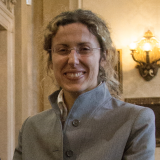 Chiara Finocchietti
Geographer, she comes from the world of research and is an expert in the evaluation of qualifications and higher education systems. Author of various publications on the subject of credential evaluation, she coordinates numerous international projects on the above topics and is a member of various international working groups on higher education policies. She has been appointed a member of the working group on higher education of the Council of Europe Steering Committee for Education Policy and Practice (CDPPE Working Group on Higher Education), and is an expert on the ETINED Platform (Council of Europe Platform on Ethics, Transparency and Integrity in Education). She is a member of the NARIC advisory board and National Correspondent for the Italian Qualifications Framework within the EHEA.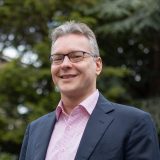 Mark Frederiks
Coordinator international policy, NVAO
Dr Mark Frederiks is coordinator international policy and member of Team Flanders of NVAO, the Accreditation Organisation of The Netherlands and Flanders. He is currently project manager of the EU funded EUniQ project which aims to develop a QA framework for European Universities. His other work at NVAO includes international evaluations (e.g. in Luxembourg), institutional reviews, and joint programmes. Until June 2019 he was Coordinator of the European Consortium for Accreditation (ECA). He was one of the initiators of the Certificate for Quality in Internationalisation (CeQuInt). Mark is co-author of the European Approach for QA of Joint Programmes. He coordinated four EU funded projects which included setting up Qrossroads (a forerunner of DEQAR). He was an expert in reviews in Armenia, Austria, Estonia, Georgia, Germany, Hungary, India, Ireland, Portugal, Slovenia and Sweden.
Before joining NVAO he worked with the Netherlands Association of Universities of Applied Sciences, and was a researcher with Open University UK and CHEPS/University of Twente where he obtained his PhD.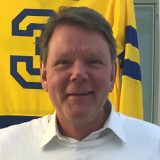 Tor Fridell
EMREX, Secretary of the User Group Executive Committee
Tor Fridell, M. Sc. in Computer Science and Engineering. Currently Head of Student Information System at Linkoping University and also coordinator for international affairs for the national Swedish Ladok Consortium. Secretary of the EMREX User Group Executive Committé.
Previous jobs include Operations manager for the Ladok Consortium, Area Manager for Statistics and Follow-up for the Ladok Consortium, IS manager for Linkoping Institute of Technology, and programmer. Tor has been employed by the university since 1996. Tor has been involved in international cooperation regarding exchange of student data and is also active in standards work and development of student information systems. Tor has been President of the European Campus Card Association and Chairman of the National Swedish Standards Committee SIS TK450, the national body for CEN TC 353 working with Learning Technologies.
Ignas Gaižiūnas
Student, Vilnius University (VU)
Ignas Gaižiūnas is currently a student of Theoretical Physics and Astrophysics (MSc) at Vilnius University (VU), Lithuania. He also has finished studies of Energy Physics (BSc) and School Pedagogy (professional pedagogical studies). He's been involved in student movement for past five years. During this whole time he was responsible for various activities at VIlnius University Students' Representation (VU SA): from being a first year students' tutor to coordinating activities of more than 300 students' representatives in VU and leading Parliament of VU SA in shaping positions on most important matters of Lithuanian Higher Education. For last two years he was also a member of ESU student expert quality assurance pool and recently he was selected for another year in this pool. Furthermore, he was a member of Vilnius University Senate for 5  years and is participating in evaluations organised by  ENQA as student expert.  Main areas of interest: empowerment of students, teaching and learning, quality assurance, development of study programmes.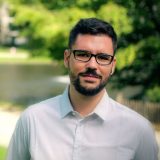 Fernando Galán Miguel Palomares
ARQUS, Consortium Manager
Fernando Galán is currently Consortium Manager of the ARQUS European University Alliance. He has previously worked as head of international engagement at Crue Universidades Españolas (the Spanish Rectors' Conference).
Mr Galán has over 5 years of experience working on European higher education policies. Before joining Crue Universidades Españolas, Fernando was policy and project officer at EURASHE, the European Association of Higher Education Institutions offering professional oriented programmes, and worked as President of the European Students' Association (ESU), being responsible for the coordination of its policy work. Fernando has been a member of the governing bodies of the European Higher Education Area / Bologna Process, and of different expert groups from the European Union, the Council of Europe, UNESCO and the OECD, among others. In these roles, he has contributed to relevant documents at European level in the field of higher education, such as the Ministerial Communiqués of Bucharest (2013) and Yerevan (2015), the European Standards and Guidelines for Quality Assurance in the Higher Education Area (ESG 2015), several EU initiatives, such as U-Multirank, and the work of UNESCO and the Council of Europe on the recognition of qualifications. In Spain, Fernando has collaborated with the Agencia Nacional de Evaluación de la Calidad y Acreditación (ANECA) and other regional agencies on numerous occasions, as well as with the UNESCO Chair in University Management and Policy at the Polytechnic University of Madrid and the INCREA Chair in Innovation, Creativity and Learning at the Jaume I University. In addition, Fernando has participated as a speaker at several prestigious institutions (e.g. Harvard University), published several articles and collaborated in several books on European higher education policies.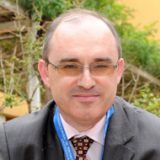 Laureano Gonzalez-Vega
Universidad de Cantabria & Suomitech Soluciones Innovadoras, Spain
Laureano Gonzalez-Vega is Professor of Mathematics at the Universidad de Cantabria (Spain). He got his Ph. Degree in Mathematics in 1987 and lead several research projects at the national and European levels, authored more than one hundred scientific publications and has been the PhD advisor of nine doctoral students.
He was strongly involved at the national level in the Bologna Reforms in Spain (Quality Assurance, Curriculum Reforms, etc.) and lead the definition and design of the Spanish Qualifications Framework for Higher Education.
He was Dean of the Faculty of Sciences (2001-2004) at the Universidad de Cantabria and General Director for Higher Education and Research at the Cantabria Regional Government (2004-2005). From 2007 to 2010 he was the Scientific Chairman of the CONSOLIDER-INGENIO 2010 Programme of the Spanish Ministry of Science and Innovation for funding research projects.
He was, from 2009 to 2102, the Deputy Director for the Evaluation of Programmes and Institutions at the Spanish National Agency for Quality Assurance and Accreditation – ANECA. He coordinated all activities at the agency related with the ex-ante and ex-post accreditation for bachelors, masters and doctoral programmes delivered by Spanish universities, together with the support to the universities when designing and implementing their internal quality assurance systems.
From 2005 to 2012 he was one of the Spanish Bologna Experts and participated in the Working Group on Qualification Frameworks of the Bologna Follow-Up Group. Since 2013 he has participated in different accreditation committees in the Quality Assurance agencies at Catalonia, Madrid, Galicia and Basque Country and has coordinated the development of the evaluation platforms of the Spanish QA agencies AQU, ACSUG, UNIBASQ, ACSUCyL, AQUIB, AVAP and madrid+d and of the Ministerio de Educación Superior, Ciencia y Tecnología (Dominican Republic).
From 2017 he is the President of the Accreditation Committee for Doctoral Programmes at the Catalan University Quality Assurance Agency, AQU Catalunya. From 2018 he is the President of the Accreditation Committee for Doctoral Programmes at the Madrid Quality Assurance Agency, madri+d.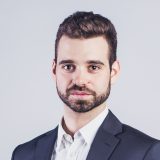 Jakub Grodecki
Executive Committee Member, ESU
Jakub Grodecki is an Executive Committee Member of the European Students' Union.
His main area of work is the quality of higher education with a special emphasis on quality assurance. Along with ESU, he is also working as a student quality assurance student-expert of the Polish Accreditation Committee (PKA). He has been engaged in the students' movement for many years. Before representing ESU, he served as an International Officer of the Students' Parliament of the Republic of Poland and as an elected representative of the Students' Union of the AGH University of Science and Technology in Kraków. He has an academic background in Mechanical Engineering (B.Eng) and Management and Production Engineering (MSc).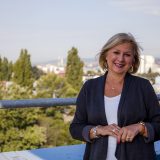 Jasmina Havranek
Director, Agency for Science and Higher Education (ASHE)
Prof. Jasmina Havranek, PhD, was born in Zagreb where she finished primary and secondary school. She graduated and obtained her Ph.D. from the Faculty of Agriculture, University of Zagreb. She was appointed full professor with tenure in 2001.
Prof. Havranek was the Dean of the Faculty of Agriculture, University of Zagreb, in 2001-2006. She was the President of the National Council for Higher Education of Croatia between 2003 and 2005. Since 2007, she has been serving as the director of the Agency for Science and Higher Education.
During her term, the Agency for Science and Higher Education has received important international recognition. In 2010, the European Regional Economic Forum selected the Agency as an example of good practice in the implementation of the quality assurance system in science and higher education. The Agency for Science and Higher Education became full member of the European Association for Quality Assurance in Higher Education – ENQA, and, on 25 November 2011, it was entered in the European Quality Assurance Register for Higher Education – EQAR. The Agency has been member of the CHEA International Quality Group since September 2012, a full member of the International Network for Quality Assurance Agencies in Higher Education – INQAAHE since November 2006, and a full member of Central and Eastern European Network of Quality Assurance Agencies in Higher Education – CEENQA since April 2008.
ASHE is also member of the Institutional management in Higher Education – IMHE and the Organization for economic co-operation and development – OECD.
In 2005, she was appointed civil expert at the NATO's Food and Agriculture Planning Committee (Brussels). She has taken part as an invited speaker in her field of expertise at the University of China, USA and India and at many conferences in the EU Member States.
Professor Jasmina Havranek has been active in various international organizations in the field of higher education. She has also participated in many Croatian and international conferences in field of science and education, and has taken part as an invited speaker at several international conferences.
She has spent her entire career fostering the value of quality standards and culture, and the sharing of information for the purpose of understanding and improving the public policy in the field of higher education and science.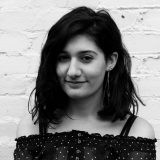 Gohar Hovhannisyan
EQAR EB & Vice President, European Students' Union (ESU)
Gohar Hovhannisyan is the Vice-President of the European Students' Union.
Her main focus is in the area of quality of higher education, with an emphasis given to quality assurance, learning and teaching and meaningful students' participation in HE governance. She has extensive experience of student representation that started from the local level at the governing board of the Armenian State University of Economics and continued to National and European level. On the national level, she was leading the establishment of the national QA pool student-experts and currently is developing the one existing at ESU. Currently, she serves as an Executive Board member of EQAR and as well as represents ESU in the Advisory Group on Learning & Teaching of the Bologna Follow-up Group.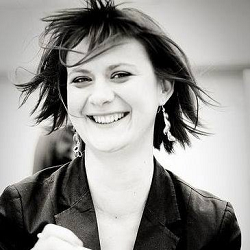 Vanja Ivošević
Senior Expert on Skills and Mobility, Regional Cooperation Council (RCC)
Vanja Ivošević is Senior Expert on Skills and Mobility at the Regional Cooperation Council (RCC), an all-inclusive, regionally-owned and led cooperation framework on subjects which are important and of interest to the the South East Europe (SEE).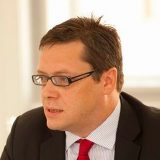 Michal Karpíšek
EQAR EB & Secretary General, European Association of Institutes in Higher Education (EURASHE)
Michal Karpíšek is the Secretary General of EURASHE, the European Association of Institutes in Higher Education, a political representation of professional higher education in Europe.
He represents EURASHE within various policy and stakeholders' fora including the E4 group, Bologna Follow-up Group and various working and advisory groups.
Michal's expertise is strongly focused on the mission and integration of professional higher/tertiary education within the educational systems with focus on relevant issues of qualifications and quality assurance.
Until May 2016 Michal was engaged for more than two decades as an Executive officer of the Czech Association of Schools of Professional Higher Education (CASPHE) in the introduction and development of this sector in the Czech Republic, including policy development discussions on introduction and integration of this type of tertiary education, setting the independent quality assurance programme, promoting schools' management, strategic and curriculum development issues. Due to his profile Michal was invited in 2007 – 2011 to contribute to the envisaged reforms of Czech tertiary education including diversification and development of the qualification frameworks. Michal served twice as an advisor to Czech ministers of education (2001-03, 2010-11) or their deputies for higher education. Michal has been engaged in governing structures of EURASHE since 1999 including ten years of serving as a vice-president with focus on strategies, employability, flexible and relevant learning.
Michal has been involved from the beginning of the professional career in various international projects relevant to the development of professional higher education in the Czech Republic or at European context, both at the system and school levels. Prior to joining EURASHE on a full-time basis Michal got more systemically involved in international consulting including EU-funded reform of VET in Turkmenistan, further development of quality assurance of higher education in Azerbaijan or mapping links of Slovak higher education with the labour market and society.
Michal is a graduate of the Czech Technical University in Prague (1989) and the Cranfield University (2004).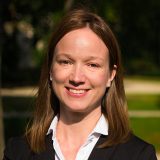 Maria Kelo
EQAR EB & Director, European Association for Quality Assurance in Higher Education (ENQA)
Maria Kelo is Director of the European Association for Quality Assurance in Higher Education (ENQA). Together with the Association's President she represents ENQA in the E4 group and in the Bologna Follow-Up Group.
Prior to joining ENQA in 2011, Maria worked for nine years in the field of international higher education, first as a trainee at the European Commission DG for Education and Culture, and subsequently as a research assistant at Eurydice (2003), Senior Officer at the Academic Cooperation Association (2003-2009), Programme manager at EUA (2010), and as independent consultant (2010-2011).
During these years Maria carried out a number of project and studies on international higher education, in particular in the fields of transnational education, student mobility, student services, promotion of European higher education, and human resource management in higher education. Maria is a graduate of University College London (1996-2000) and London School of Economics (2001-2002).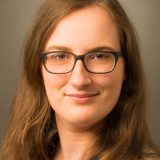 Anna Klampfer
Student, Technical University of Vienna
Anna Klampfer studies Technical Physics at the Technical University of Vienna. In the past, she was responsible for the Austrian Students' Union (ÖH) Experts Pool for QA, vice chair of the senate at her university and in the presidency of her local student union. She has extensive experience as a student representative on national, institutional and program level, especially in the fields of curricula design, evaluation and internal QA. Currently she is a member of the ÖH Expert Pool for QA as well as the ESU Quality Assurance Students' Expert Pool.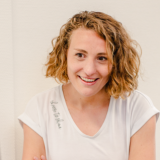 Kyra de Korte
Researcher at Dutch private research organisation
Kyra de Korte works at ResearchNed, a private research organisation. She graduated in journalism in 2010 and afterwards studied Sociology at the University of Antwerp (demographic studies). Kyra is currently working on two topics: research about the Dutch higher education system in an international comparative perspective and the impact of Erasmus plus on students and teachers.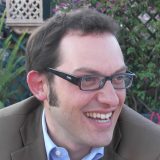 Luca Lantero
President of the Lisbon Recognition Convention Committee Bureau
Director of CIMEA – the Italian ENIC-NARIC centre, President of the Lisbon Recognition Convention Committee bureau, Head of the BFUG Secretariat for the period 2018-2020 and blockchain expert in higher education. His professional and research activity is focused on professional and academic recognition, automatic recognition procedures, internationalisation strategies, mobility programmes – including double & joint degrees, diploma mills and cross-border education.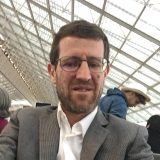 Benedetto Lepori
Professor, Faculty of Communication Science, USI
Benedetto Lepori holds a PhD in Communication Sciences with a thesis on Swiss research and higher education policy from the University of Lugano in 2004. He is currently titular professor at the Università della Svizzera italiana (USI), in the Faculty of Communication Science and a rector delegate for research analysis. He is a senior researcher at the University of Paris Est and an invited researcher in the Department of Management at the University of Bath.
His research interests cover a broad range of topics in research and higher education studies. He is a recognized specialist in the analysis of research policies and, especially, public research funding. He is currently the coordinator of the European Tertiary Education Register (ETER) and the scientific coordinator of the H2020 project KNOWMAK, to develop a European Map of Science and Technology, as well as one of the lead partners in the Research Infrastructure for Science and Innovation H2020 project.
His research deals with issues of higher education governance, university management and theory of S&T indicators. He published extensively on these topics on journals like Organization Studies, Research Policy, Science and Public Policy, Research Evaluation, Evaluation, Journal of Informetrics, Scientometrics, Higher Education and Studies in Higher Education.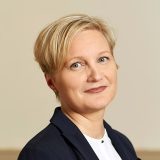 Tia Loukkola
EQAR EB & Director for the Institutional Development unit, European University Association (EUA)
Tia Loukkola is Director for the Institutional Development unit, which encompasses various activities – such as IEP and EUA's Council for Doctoral Education – with particular focus on providing services and support to EUA's members as well as EUA's quality assurance-related activities.
Tia has responsibility for all activities related, in particular, to quality assurance and transparency. This includes the management of EUA's Institutional Evaluation Programme, the European Quality Assurance Forum and various projects run by the unit and representing EUA in the E4 Group's discussions.
Before joining EUA in April 2008 she worked at the University of Turku for ten years in various capacities both in faculty and central administration. Most of her work was related to study and international affairs of the university, while she also gained experience in budgeting and human resources. Before moving to EUA, she worked as Planning Officer on strategic management and as Quality Manager of the University.
Tia Loukkola holds a Master's degree in French language and culture with minors in journalism, Spanish language and culture, and comparative literature from the University of Turku.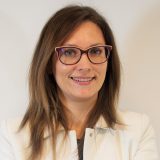 Inese Lūsēna-Ezera
Senior expert at the Ministry of Education and Science of Latvia
Ms Lūsēna-Ezera has more than 10 years' experience in the field of higher education and research. Currently she is both senior expert at the Ministry of Education and Science of Latvia and associated professor and researcher at Liepaja University (Latvia). She has previously been Dean, of the Faculty of Management and Social Science at Liepaja University. From the position of Dean she oversaw issues on quality assurance, organization of study courses, accreditation and ensuring the quality of studies.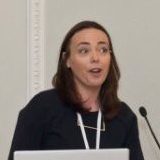 Orla Lynch
Department of Education and Skills, Ireland, Policy Adviser
Orla Lynch is a policy adviser on quality in higher education for the Department of Education and Skills, Ireland. Orla has been involved in the quality assurance (QA) of education and training in Ireland for over 20 years. She was involved in the establishment and implementation of the National Framework of Qualifications (NFQ) and the development of national policy and guidelines for QA including accreditation, monitoring and review. Following her appointment to QQI in 2012, Orla led QQI work in relation to: a system level review of QA in higher education; the development of an integrated system of cyclical review for higher education institutions; the development of a model of ongoing engagement with HEIs through dialogue and annual reporting. Orla was also involved in QA work internationally through the ENQA-led EQArep Project, membership of the Quality Assurance Network and as a serving Director of INQAAHE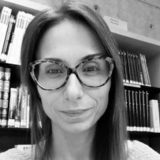 Maria J. Manatos
Postdoctoral researcher, CIPES & CHEGG
Maria J. Manatos holds a doctoral degree in Management from the ISEG Lisbon School of Economics and Management, University of Lisbon. Her doctoral research discussed the integration of quality management policies and practices in higher education institutions.
She is a postdoctoral researcher at the Department of Social, Political and Territorial Sciences in the University of Aveiro and at the Centre for Research in Higher Education Policies (CIPES). Since February 2019, she works on the 'Know-Best project – Partnerships in Knowledge Production, Beliefs, Strategies and Tensions'​, funded by the Foundation for Science and Technology in Portugal.
She is also a part-time researcher at the Centre for Higher Education Governance Ghent (CHEGG). She started working in June 2018 on the DEQAR project.​ CHEGG is responsible for piloting studies on the use of the database.
She has published her work in higher education and quality management journals.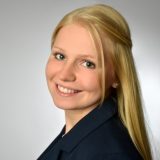 Liv Muth
PhD student, University Muenster
Liv Muth studied Life Sciences in her Bachelor and Biotechnology in her Master at the University of Muenster, Germany. In June 2019 she started her PhD in Industrial Biotechnology at Ghent University, Belgium. She has extensive experience in student representation, quality assurance and development in higher education on local, national and international level. She is part of the ESU Quality Assurance Student Experts' Pool, the German Quality Assurance Student Experts' Pool and was a member of the student representative group of the Department of Biology at the University of Muenster for the duration of my studies. Here, she represented the stakeholder group of students in the university context and fought for student rights.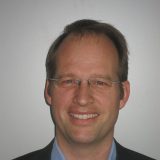 Koen Nomden
Team Leader Transparency and Recognition of Skills and Qualifications, European Commission
Koen Nomden is currently Team Leader for "Transparency and Recognition of Skills and Qualifications", within the Unit on Skills and Qualifications of the European Commission (DG Employment, Social Affairs and Inclusion). He works on the European Qualifications Framework for lifelong learning, validation of non-formal and informal learning and Europass. Other positions he held within the European Commission were that of Erasmus Mundus Programme Manager and of policy officer in charge of setting up a European Executive Agency in charge of implementing programmes in education, training, culture and media. Before joining the Commission in 2003 Koen worked at the University of Antwerp (researcher) and at the European Institute of Public Administration in Maastricht (the Netherlands). Koen studied public policy and public administration at the University of Twente (NL) and holds a Master in European Studies from the College of Europe, Bruges (BE).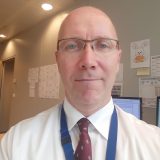 Tauno Ojala
Information Systems Architect, Joint Research Centre, European Commission
Tauno Ojala received his M.Sc. in computer science from the University of Turku, Finland, after which he has worked in various fields of information technologies. He joined the European Commission Joint Research Centre twelve years ago and has worked as a scientific officer and as an information systems architect since then. In his current position one of his activities is the analysis and integration of higher education related data under the concept of Knowledge Hub for Higher Education.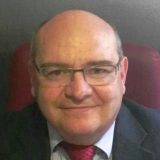 José Manuel Pingarrón Carrazón
Secretary General of Universities, Ministry of Science, Innovation and Universities of Spain
José M. Pingarrón obtained his Ph.D. (1981) from Complutense University of Madrid. Between 1982 and 1983, he did postdoctoral training at the École Nationale Supérieure de Chimie de Paris.
Since 1994, he is a full Professor of Analytical Chemistry at the Complutense University of Madrid and in 1997 he was Visiting Professor at Cornell University, USA. José M. Pingarrón headed the Department of Analytical Chemistry at the Faculty of Chemistry between 1998 and 2006 and he was the President of the Spanish Society of Analytical Chemistry between 1998 and 2001.
Professor Pingarrón is the recipient of the Faculty of Chemistry Medal, the 2012 research award on Analytical Chemistry of the Spanish Royal Society of Chemistry and Fellow of the International Society of Electrochemistry 2017. His research interests focus on analytical electrochemistry, nanostructured electrochemical interfaces, nanomaterials and electrochemical sensors and
biosensors. He is author or co-author of over 390 peer-reviewed papers, 30 book chapters and 2 text books as well as 10 invention patents. He is currently Vice-President of the Spanish Royal Society of Chemistry, He was member of the government body of the Spanish Confederation of Scientific Societies (COSCE) as treasurer until 2018. Vice-Chair of the Division 1 (Analytical Electrochemistry) of the International Society of Electrochemistry 2015-2017. Professor Pingarrón is Editor for Europe of Electroanalysis journal and belongs (or belonged) to the Editorial Advisory Boards of the Journal of Electroanalytical Chemistry, Talanta, Analyst, Chemical Sensors and ChemElectroChem and Member of the Analytical Chemistry Division Committee of IUPAC (2007-
2014). Between 2008 and 2015, he was member of the Management team of the programme on Basic Chemistry of the National Plan of Research in the Spanish Ministry of Economy and Innovation (MINECO). Vice-Chancellor for Transfer of Knowledge and Entrepreneurship in Complutense University of Madrid (2015-2018). Executive Secretary of the R&D&I division of CRUE (Conference of Rectors of Spanish Universities) 2016-2018. Moreover, Professor Pingarrón is a founder member of the Forum of Innovative Companies (FEI) and co-founder of the "spin-off" company Inbea Biosensores S.L.
He was appointed Secretary General of Universities on 30 June 2018.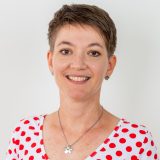 Jasmina Poličnik
General Secretary, The Association of Slovene Higher Vocational Colleges
Jasmina Poličnik is a General Secretary of The Association of Slovene Higher Vocational Colleges (HVCs). She is involved in several Erasmus+ projects related to work based learning and apprenticeship systems – especially focusing on qaulity aspects, monitoring and tracking procceses. She is also responsible for projects on national level and the national strategy of HVCs.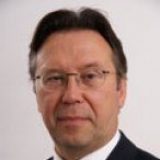 Wicher Schreuders
European Master in Law and Economics, Coordinator
Wicher Schreuders (born in Rotterdam, 1955) graduated from the Erasmus University Rotterdam's School of Economics in 1980. He joined the Erasmus University as a staff member (Assistant Professor) in January 1982. Wicher taught a variety of courses in economic theory as well as an Introduction to the Economic Analysis of Law. His research and publications mainly dealt with topics of economic policy and the history of economic thought.
Currently, Wicher is the Coordinator of the Erasmus Mundus Joint Master Degree programme 'European Master in Law and Economics' (EMLE).
Wicher has a lot of experience in presentations and consultancy all over the world on a lot of topics related to Erasmus Mundus master programmes and to Joint International Programmes in general. From July 2013 onwards, he is a Member of the Executive Board of the 'International Association for the Promotion and Development of Joint International Programmes' (ProDeJIP). Apart from that, starting December 2015 he is a member of the Working Group on mutual recognition and joint programmes of the European Consortium for Accreditation in higher education (ECA). Next, from October 2016 onwards he is an ECA Expert on the European Approach for Quality Assurance of Joint Programmes.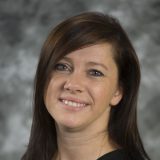 Magalie Soenen
Co-chair of the Bologna Peer Support Group on Quality Assurance, Flemish Government, Department of Education and Training, Division Higher Education and Adult Education
Magalie Soenen holds a master and teacher training degree in Geography from Ghent University, Belgium. She started working at Ghent University as policy officer in the field of quality assurance and internationalisation. Nine years later she became the general coordinator of EPOS vzw, the Flemish Agency for the European Life Long Learning Programme. Since 2009 she works in the Higher Education Policy Unit of the Flemish Ministry of Education of Training. She represents Flanders in the Bologna- and ASEM-process and is member of several boards of directors and committees. She also develops national policies concerning internationalisation and mobility in higher education.
Since 2018 she is a co-chair of the Bologna Peer Support Group on Quality Assurance and coordinates several European KA3 projects within the field of QA.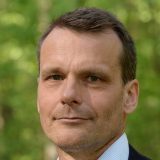 Timo Tokola
Professor of Forest Information Technology, University of Eastern Finland
Mr. Timo Tokola has D. Sc. Degree in Forestry and has been mainly working in the fields of natural resource management, remote sensing, GIS, and information system planning. He has worked in private sector companies (> 10 years), such as Jaakko Pöyry, Storaenso, Niras and Indufor. His public sector assignments include technical issues, managing international master programs (Erasmus Mundus, since 2010-), project planning as well as managerial positions in Universities and National Committees.
He has led around 30 research and 60 commercial projects (3 team leader positions in EU projects), including 3 Academy of Finland projects. His managerial Chairman positions include also National Graduate School of Forest Sciences, Finnish Society of Forest Sciences, and Head of the School of Forest Sciences.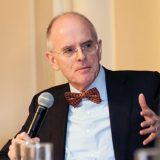 Peter van der Hijden
Independent higher education expert
Peter van der Hijden is an independent higher education expert of Dutch nationality living in Brussels. He studied law and worked at Maastricht University before joining the European Commission in Brussels. Former Head of Sector Higher Education Policy, Peter helped to build the Erasmus programme, shape the European Higher Education Area (Bologna Process), steer the EU Modernisation Agenda for Higher Education, prepare Horizon 2020 and promote the European Research Area (ERA). He currently acts as board member, advisor and moderator for public authorities, non-governmental organisations, companies, universities and networks.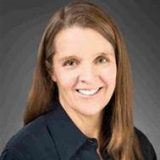 Marta van Zanten
As Research Scientist for FAIMER, Marta van Zanten is involved in various research projects related to international medical graduate issues, including accreditation processes of international medical schools and impact of accreditation on student outcomes. Additionally, Dr. van Zanten assists in the advancement of research activities related to the FAIMER goal of better understanding the educational experiences and migration patterns of international physicians and their impact on world health. Dr. van Zanten holds a B.A. from the University of Waterloo, Ontario, Canada. She also holds an M.Ed. and a Ph.D. in Health Studies from Temple University in Philadelphia, Pennsylvania.
Study by Marta van Zanten - "Using DEQAR Data to Enhance the World Directory of Medical Schools"
Abstract
The World Directory of Medical Schools (www.wdoms.org) is a global resource for accurate, up-to-date information on all medical schools in the world. The publishers of this directory are in the process of enhancing the data available for each medical education institution to include accreditation information and whether the relevant accrediting agency has been recognized by the World Federation for Medical Education (WFME). The Database of External Quality Assurance Results (DEQAR) can be used to verify the accuracy and completeness of the World Directory of Medical Schools' accreditation information.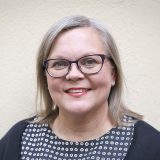 Birgitta Vuorinen
Director, Ministry of Education and Culture, Department for Higher Education and Science Policy
Birgitta Vuorinen (b. 1966) is the director of the Division for Higher Education Policy. The division is responsible for the strategic development of national higher education policy ant international co-operation in the field. The division promotes the Government's higher education and science policy targets, and develops the higher education system in cooperation with stakeholders.
The main tasks in the next coming years are related to the Vision for higher education and research 2030. https://minedu.fi/en/vision-2030 . The vision was drawn up in broad cooperation with higher education institutions and other stakeholders and was published in October 2017. The aim is that by 2030 at least 50% of young adults (25 to 34-year olds) will have completed a higher education degree, flexible and personalised study paths and degrees will enable continuous learning in different life situations and study opportunities are flexibly used among different user groups. Digitalisation and openness will renew teaching, learning, research and innovation activities as well as higher education institutions and will open up new channels for effectiveness.
Vuorinen has a long experience in international co-operation at European and at Nordic level as well as in bilateral co-operation, especially with Russia and China. Vuorinen represents Finland in the Bologna follow-up group.
Vuorinen is an alumna of the University of Jyväskylä. She holds a Master of Arts in Education with a focus in administration, planning and research in the field of education. Vuorinen has been working for the Ministry since 1995. Vuorinen has completed pedagogical studies which offers a general pedagogical qualification for teaching at all educational levels.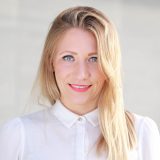 Saskia Weißenbach
Senior Desk Officer for Digital Internationalisation and European Higher Education Policy, German Academic Exchange Service (DAAD)
Saskia Weißenbach is a Senior Desk Officer for digital internationalisation and European Higher Education policy at the German Academic Exchange Service (DAAD). She is responsible for the Erasmus+ project "Online Pedagogical Resources for European Universities (OpenU)". The project aims at testing innovative policy measures to promote digital cooperation, mobility as well as teaching & learning on a transnational level between European universities. As one of six work package leaders in OpenU, DAAD coordinates the Policy Cluster comprised of six European Ministries of Education and the Erasmus Student Network.
Having gathered experience at the DAAD Brussels Office, Saskia joined the National Agency for EU Higher Education Cooperation at DAAD in 2016, mainly working on the Erasmus+ Policy Support and the ASEM Education Process. She holds a Master's degree in European Studies.